At EDIC, we have been in your shoes. EDIC is a company run by dentists. We know what it's like to go through dental school and residency programs. We know what it's like to wait and see if you got matched with a postdoctoral dental program.
It's our job to help you navigate the exciting start of your career and to answer the risk management and practice management questions you may not be learning in dental school.
Lunch N Learns
We present risk management lectures at schools all over New England and the mid-Atlantic states. EDIC has supported dental education for 20+ years. We support students, vendor fairs, community outreach dental programs, dental student mission trips, and student scholarships. We are proud to be dentists helping future dentists.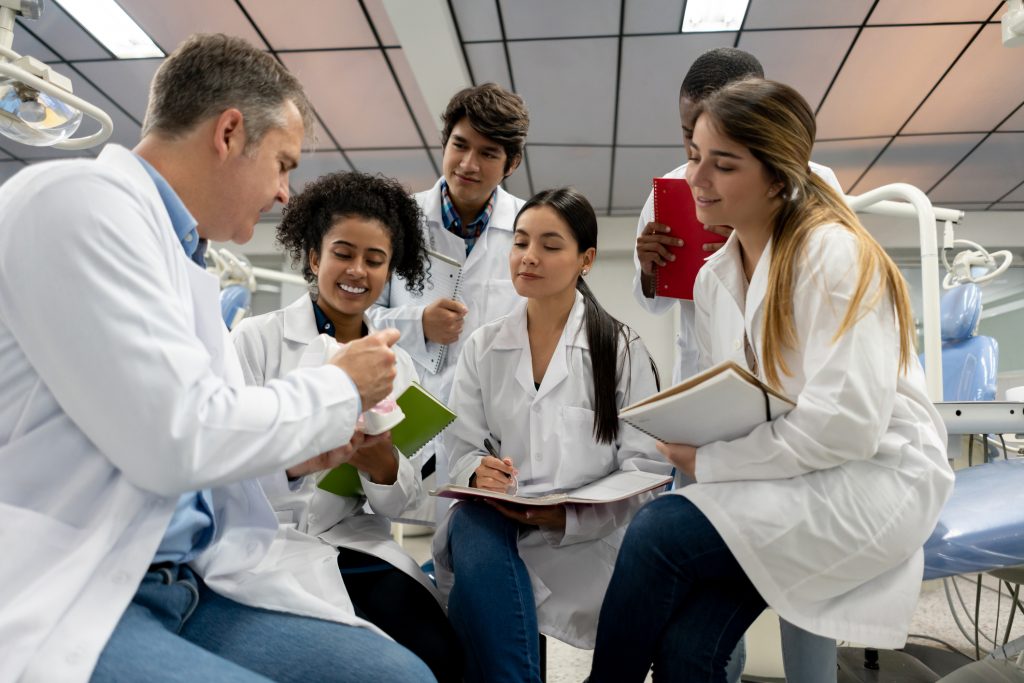 Want EDIC to present a Lunch N Learn lecture or curriculum course at your school or clinical program? We would be happy to present on topics such as Malpractice 101, Dental-Specific Case Studies, or Best Risk Management Practices.
Schedule a Lecture or Lunch N Learn
Contact Dental School Relations Specialist
Regional Board Exam Insurance Coverage
-IMPORTANT-
YOU ARE COVERED BY YOUR DENTAL SCHOOL
Contrary to what other malpractice insurance carriers may say, you do not need additional coverage other than what your dental school already provides you as an active dental student AND while taking your regional board exams. For further information, refer to your dental school's policy and regional board examination rules. Once you have taken your final exams and are preparing to graduate, you can apply for EDIC's $50 New Dentist policy*. *At this time, the $50 New Dentists policy is not available in New York.