Coverage Areas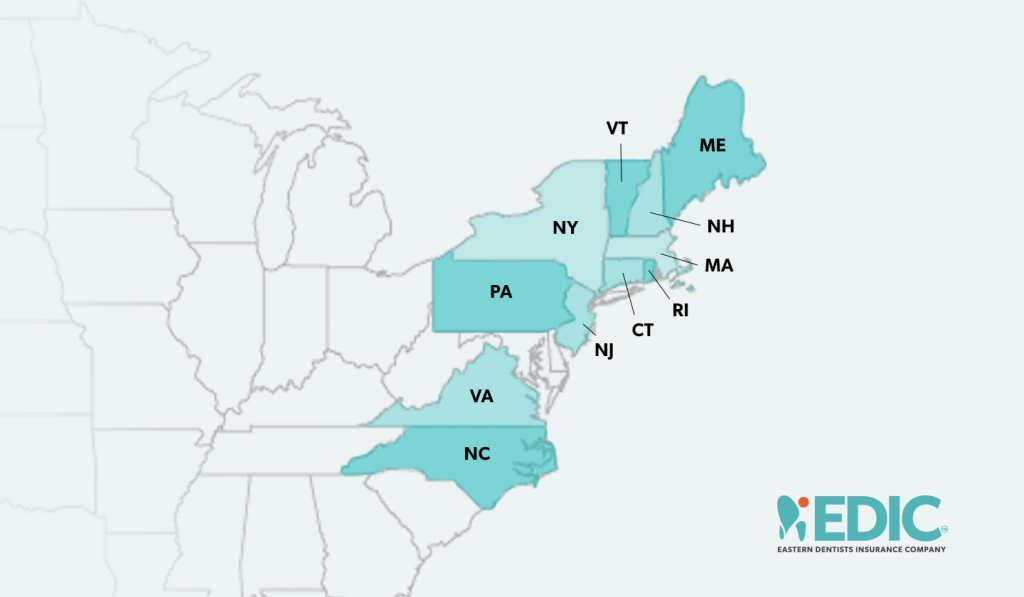 What Types of Professional Liability Policies Are Available?
Please toggle open the selections below to learn more
A Claims-Made Policy provides coverage for claims that are first made against an insured dentist and reported to the company during the current policy period. The claim must have occurred on or after the retroactive date and on or prior to the termination date of the current policy.
An Occurrence Policy provides coverage for a claim that occurs during the policy term, no matter when the claim is reported. Even if the dentist no longer has the policy in force, as long as the claim occurred when it was in force, the claim will be covered.
EDIC offers a moonlighting policy for those dentists who engage in clinical activities that exceed the parameters of their full-time professional liability policy with another carrier. Moonlighting policies are written on an occurrence basis only and allow for 10 (ten) hours a week chair-side.
Whether you are a sole proprietor or a legal owner of a multi-owned entity, EDIC has coverage options for your corporation and its associates.
What Does Your Liability Policy Include?
Professional liability insurance for each occurrence
Free prior acts coverage eliminates the need to purchase tail coverage from a prior carrier
Free tail on death or disability
Free continuous tail coverage on retirement
(for early retirement at age 50 and with at least 5 years of EDIC coverage)
Cost-effective coverage for hygienists and assistants
Consent to settle clause in the EDIC policy
Risk management education and programs
Aggressive claims management
Early intervention via our 800 hotline to avoid incidents becoming claims
Premium discounts available:

$50 New Dentist Policy*
New Dentist Discount Program (5 years of savings)
Risk Management Discount
Dental School Faculty Discount
Return-To-EDIC Discount
Loss-Free Discount
Large Practice Discounts (state specific)
Part-Time and Leave of Absence Policies for military and parental leave
*At this time, the $50 New Dentists policy is not available in New York.