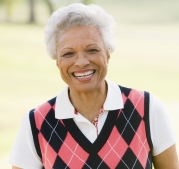 Retiring Dentist
EDIC and EDIA recommend these products to a retiring dentist:
Professional Liability Tail* Coverage
Medicare Supplement
Long Term Care Insurance
Retirement Distribution Strategies
Comprehensive Estate Planning
Retiring dentists need malpractice medical insurance, specifically tail coverage, to ensure that if any malpractice claims are brought against them after they retire, they are covered. In addition to the professional liability insurance coverage, other insurance is necessary to ensure they have a successful exit from their career as a dentist and enjoy their retirement.
*EDIC provides free tail coverage for dentists over 50 who have five years of continuous coverage with EDIC. This does not apply to dentists who have occurrence type coverage.
For more information or if you have any questions about what coverage or package best fits your needs, call 1-800-898-3342 or Request More Info Online.